Military Insignia - Terence Woods
Terence Woods (1957-64) has produced a major three volume study of Military Insignia including that of the Price's Cadet Force from 1908. The three volumes look at the development of military insignia of all types derived from the Royal Hampshire Regiment. Volume 3 looks at various CCF forces including Price's as well as Churcher's, Portsmouth GS and Winchester College.
Terence is seen here with his sash and writes:
Sash was worn by the CCF Drum Majors, the photo was taken in the doorway of my parent's council  house in Rowner, Gosport, prior to attending a weekend band commitment in Portchester Castle. There were only 3 boys who went to Prices from Gosport in my year;  Bob Shaw who I think joined/worked for IBM , Rob Ellis and myself.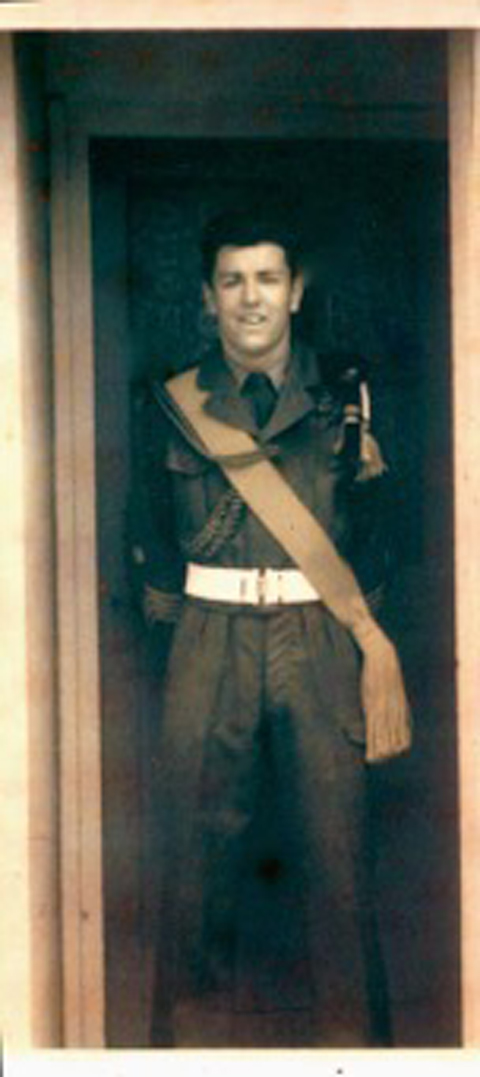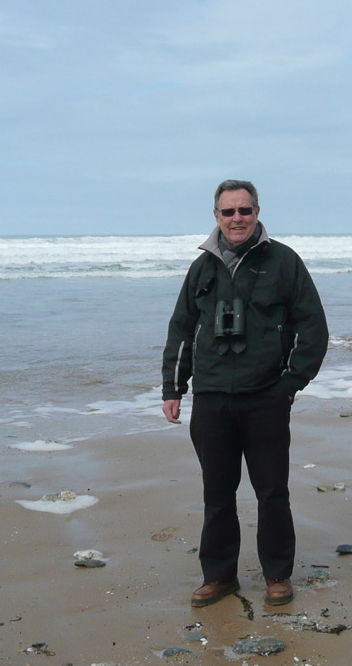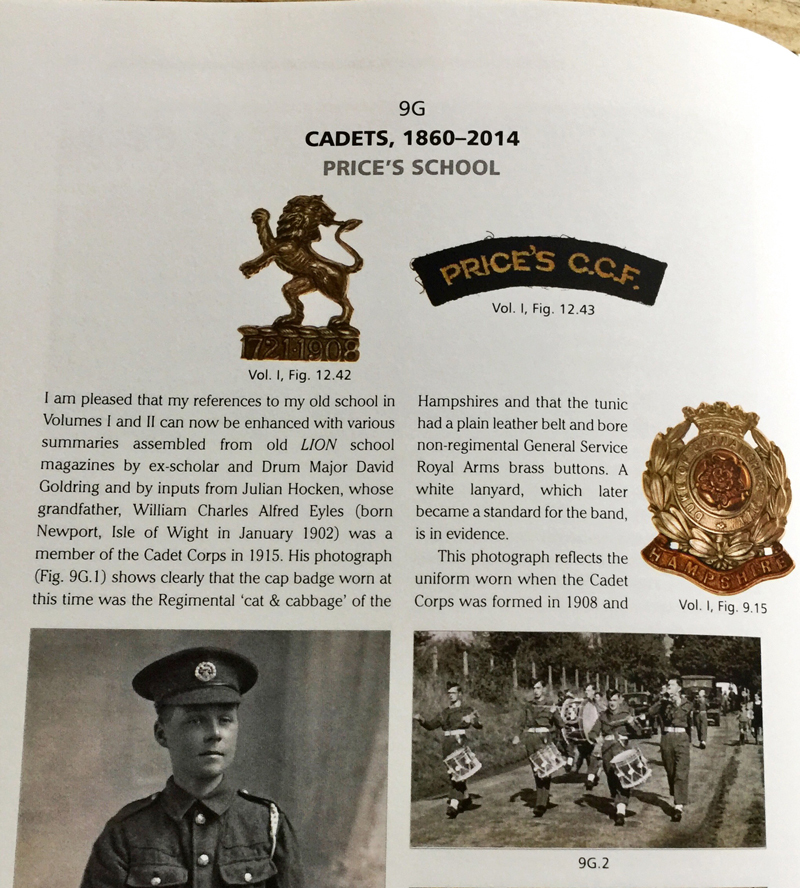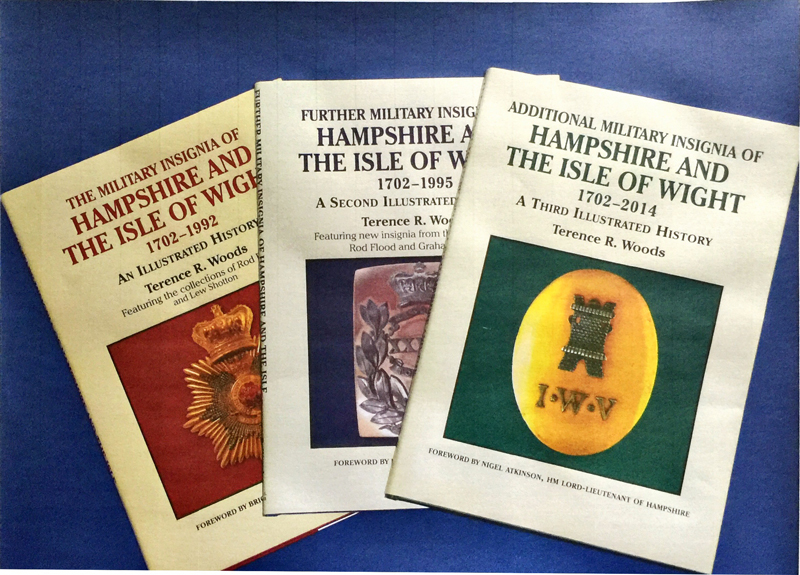 Terence Woods writes about his career:
Terry Woods was a pupil from 1957 until 1964, a keen sportsman and drum major in the CCF following Dave Goldring.
After a few false starts as a plumber's mate and then technician in a micro biology and chemistry laboratory in a brewery he eventually took a graduate traineeship with Plessey Aerospace specialising in Industrial Relations and Personnel Management.
His career saw many roles within Plessey and Thorn EMI culminating as the Director of Management Development & Training in the former and International Director of Human Resources for Thorn Electronics, Security and Research in the latter.
He retired in 1995 following a Management buy out of Thorn Security and now lives in Brockenhurst with his wife Linda having enjoyed sailing of all kinds and a love of British classic cars. Following his retirement he worked as a volunteer for the M.S. Society and N.C.H. [National Childrens' Homes] both in London.
Current pastimes are listed as Grandchildren, researching and collecting Hampshire & Isle of Wight Military insignia, social bridge and bird watching.
His interest in militaria of The Hampshire Regiment and related units stems from his Grandfather and an Uncle having served in the 1st and 5th Battalions of the Regiment in WW1 and WW2 respectively, and his Mother who had acquired a small collection of cap badges during her time with the ATS in the early 1940's.