Peter Kiddle and Sixth Arts Upper 1960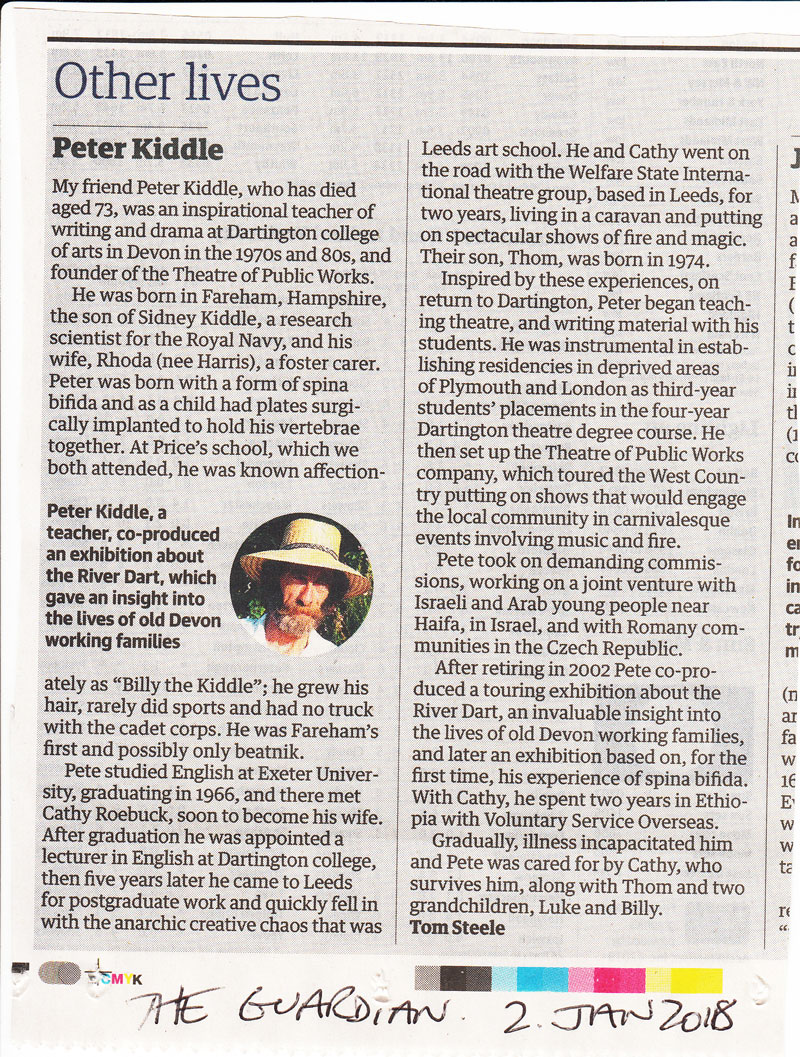 The sad loss of Peter Kiddle is an excuse to republish an email from Malcolm Paskins:
Michael,
I recently discovered the SOP site; I was at Price's from 1955 to 1961 and thought you might like this photo of Lower 6 Arts from 1960 for the site.
The guys are :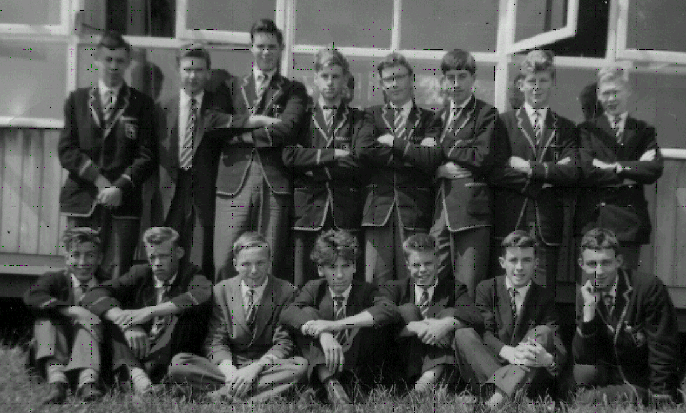 From Left to Right standing -
Ivor Green, Paul Gritt, "Lofty" Palmer, Mick Pope, Mark Lee, Pete Kiddle, Graham Fuller and Myself.
Front Left to Right -
Mike Keith. "Harry" Bevis, Mike Duffy, Dave Lambourne, "Dick" Smith, "Dickie" Bridgland and Garry Edwards
I have remained friends with Mick Pope throughout the last 40 years, even though he has lived in Darlington for most of that time while I live at Portchester. I have recently renewed acquaintance with Dickie Bridgland who is also still resident in the Fareham area. We would be interested in hearing from any of our contemporaries so perhaps you could add our e-mail addresses to the directory.
I also have copies of the 1957 and 1960 school photos as well as several informal photos from the first field trip to Malham Tarn led by John Chaffey and the first school trip overseas (Austria 1959) which I will send if anyone is interested.
I work at Xyratex, Havant alongside 4 other Old Priceans - Roger Cooper (1960-66), Ian Warn (1957-63), John Stevens (1957-63) and Richard Bristowe (1969-75) - enough to form our own SOP branch!
(PS: I never knew that Mike Croad-Brangwyn was an OP until I found the SOP site - I worked in the same Division as him at GEC-Marconi for 17 years!!!)
Hope some of this is of interest, keep up the good work.
Regards
Malcolm D Paskins