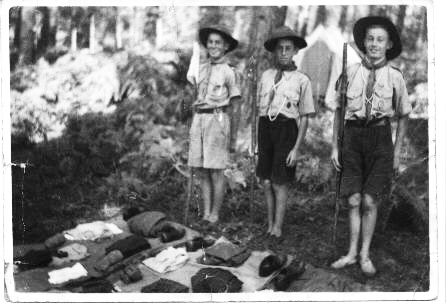 Scout camp 1947 - Inspection
L - R Michael Herbert, Tony Sherwood, John Farthing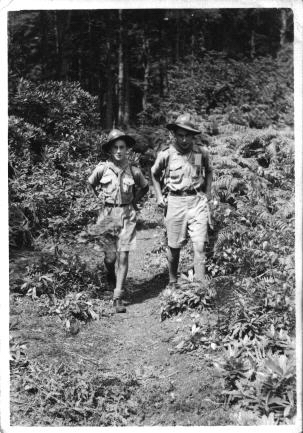 Hiker's Badge 1947
L - R Michael Herbert, 'Pussy' Heath
On the back of the photo it states that this was at the start of an 18 mile hike over 2 days.
The night was spent sleeping under a hedge!! Apologies to Mr Heath, as I cannot remember his first name and it says 'Pussy' on the photo.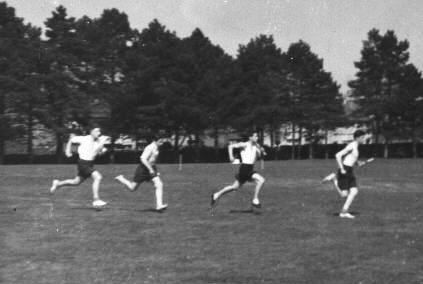 Sports Day 1949
L - R Nobes(S), Allwood(B), Herbert(C), Palmer(W)
On the back it states 4 x 220yds relay, does anyone know who won it?