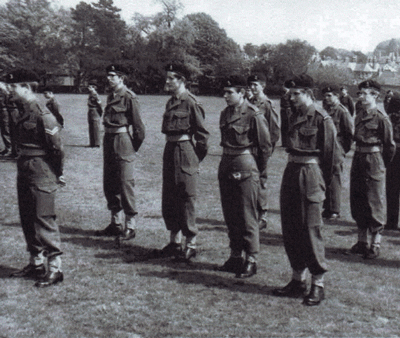 Looks like a General Inspection Parade , in 1968 , after my times (55-62). Notice how slim everyone is cf an equivalent group today! Names for the 8 visible faces?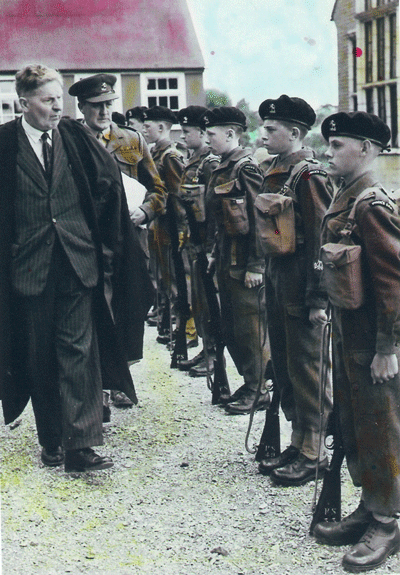 Headmaster George Ashton and O.C. Lt Col. Tom Hilton Inspecting. I think 1956. Charles Evans 2nd right. Others?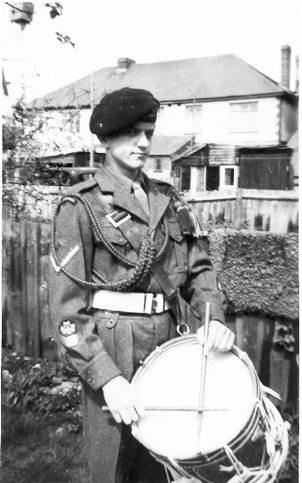 I think this was my first Parade - Sunday 24th February, 1957, West St., Fareham. Baden Powell Centenary Parade. Can any one fill in the missing names?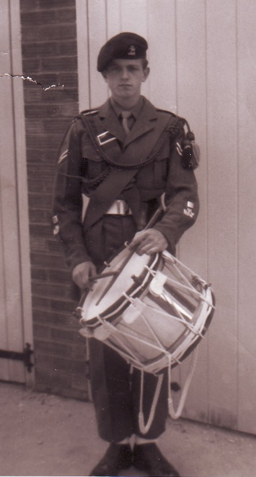 Myself in 1958, 1959 and 1962. Modern drums do not have the brass shells and are much lighter, also with screw-tension fastening cf the rope-tensioned  drums like this.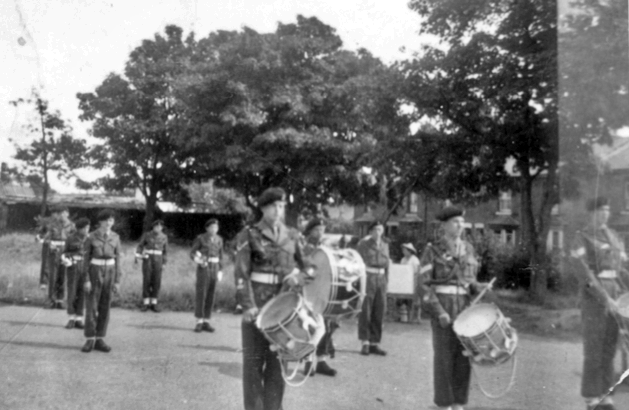 I think the front row of drummers was: myself, Spud Tanner, and ? to the right of the Bass Drum is Hugh Roddis, I think. C. 1958? Wherabouts?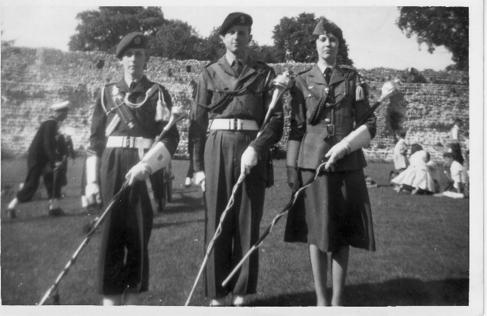 At the 1962 Portchester Gala, along with 2 other ACF bands, but we didn't play