Remembrance Day Service Fareham
Sunday 13th November 2005
The Society remembered those Boys lost in the two world wars and in the Falklands Campaign at the Fareham Cenotaph Parade.
Old Pricean President, Patrick Nobes, and Chairman, Derek Marlow, and other former members of Price's School and College, were amongst those present at the Remembrance Day parade and service at the War Memorial outside Holy Trinity Church, Fareham.
The Old Priceans' wreath was laid by Rear Admiral Roger Dimmock, who was a pupil at the School from 1943-1953, and whose distinguished career started with his being a pilot of carrier-borne fighters, and eventually took him, via such posts as commanding the aircraft carrier HMS Hermes, to the position of Flag Officer Naval Air Command.
Roger Dimmock is accompanied by President Patrick Nobes, Chairman Derek Marlow and Dr Charles Evans who is on the committee with Mrs Lesley Dimmock and Mrs Jean Evans.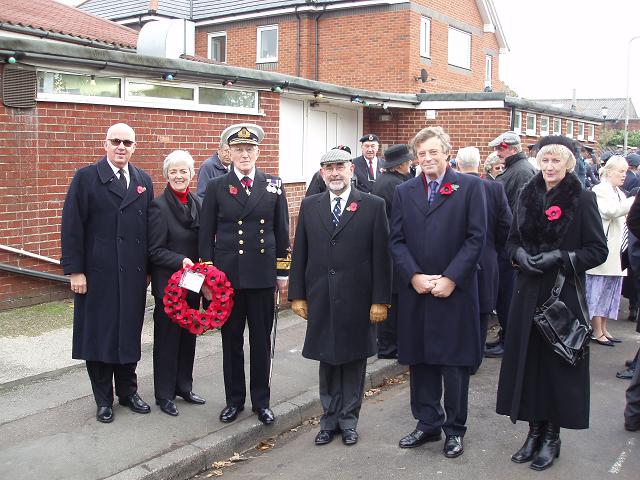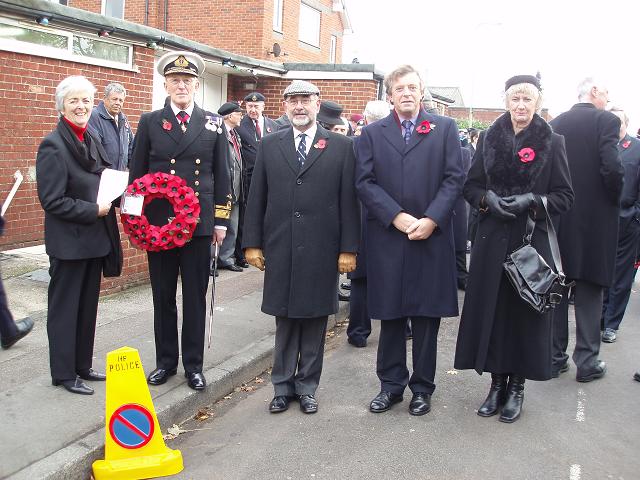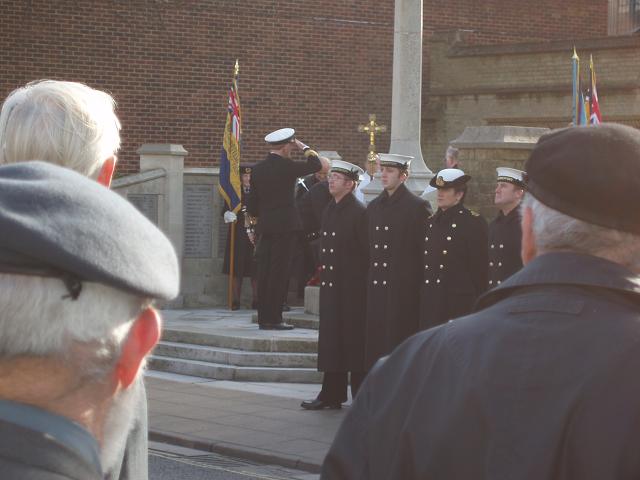 Dusty Titheridge wrote:
Delighted to get those postcard pictures.
Quite a few from my era would have been remembered. Harry Scott, Mick Hills and Trench Smith from my village!
When I was at Price's we took carpentry lessons in what was called the "Tin Toom" presumably because it was clad with galvanised tin.
Was that last picture the modern location for that purpose?
Many thanks.