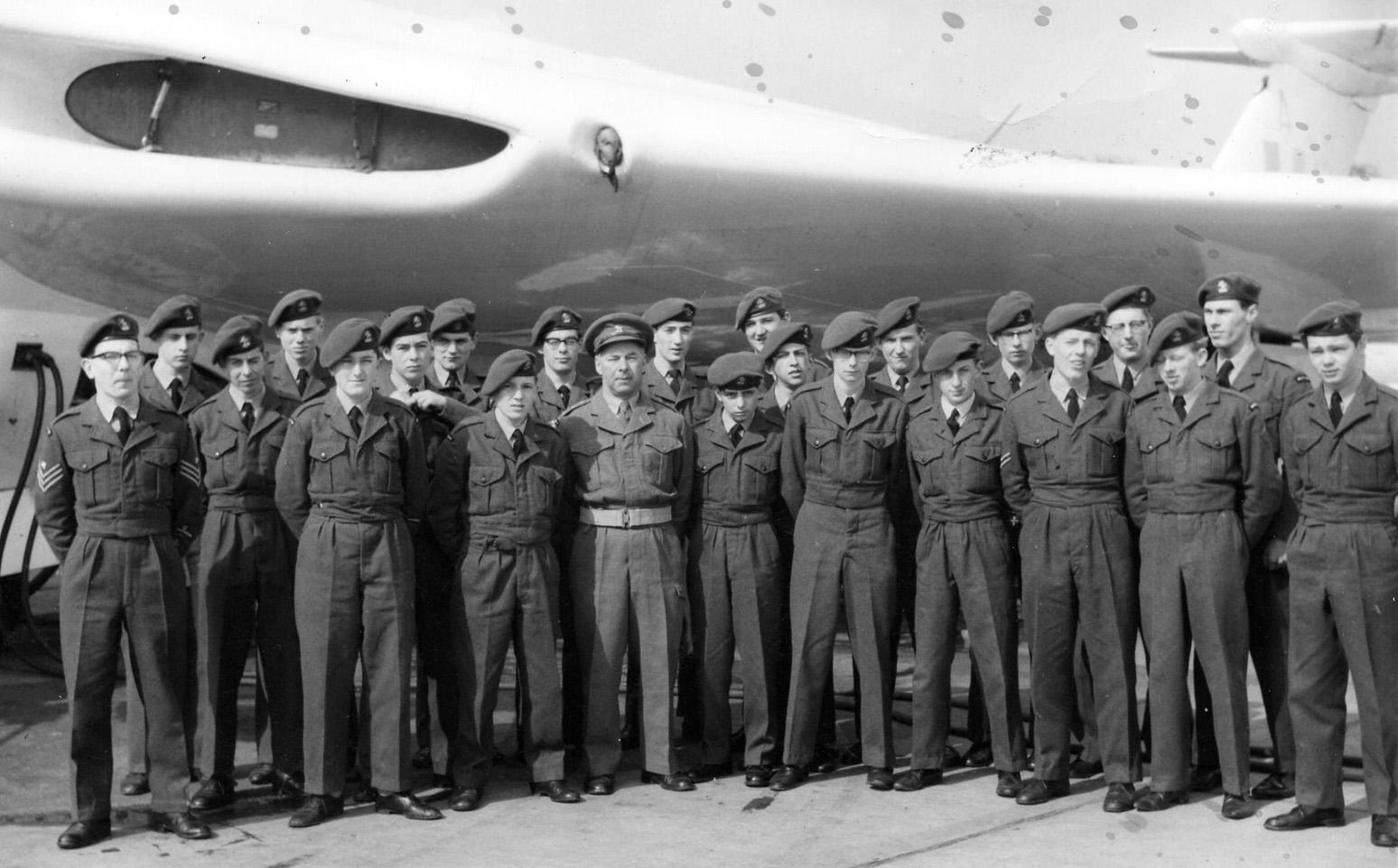 Dick Jones who left the School in 1964 writes:
The enclosed picture that I recently came across is a RAF camp ? with the
group standing in front of a Victor ? bomber. It shows Len Holder at
number 2 from the left, myself (R E Jones) next, Alan Foreward next but then my memory fails me except for Mr Briscoe of course.