Here are some of the recent additions to the Web

Football First XI from 1948

School in 1952/3

Cadet Band 1943

School Photo for 1947 provided by Antony Porter with names added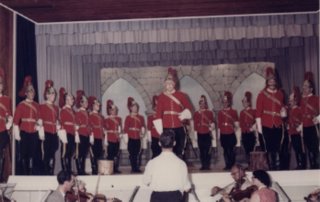 Gilbert & Sullivan - Patience 1963 and Gondoliers 1964 and Iolanthe 1969
On Board SS Nevasa - School Cruise 1967
Recent sightings of Staff - Mr Vail and Mr Tuck
Warning - many viewers may be offended! Demolition
Swimming certificates do you remember them?
Summer Luncheon 2006 photos and John Cole's speech notes
Football - 1951 Junior and Senior Prices Army Cadet Title Winners
Art Class of Sixties - names required
Fareham Past & Present 1990 extract
Fareham Remembrance Day Parade
The Woodwork Room - anyone recognise it?
Control of the Rhine - CCF Duisberg 1973
More Rugby - the 1970/71 First Fifteen
Cambridge Entrants and RAF Camp - names, please
Superb pictures from Mike Bayliss: the final get-together at Park Lane - Garton, Royds-Jones.
News article and 1964 Prize Giving - Mr Poyner's concern for the School's future..
New pictures of 1967/68 Rugby Teams - names needed, please!
Peter Gresham remembers the early 1960's.