The Photos of Peter Gwilliam
Sadly, Peter who was at Prices between 1943 and 1947, died two years ago in Perth, Australia but his wife has kindly sent these splendid pictures shown below and more here.
Peter's daughter has kindly supplied some wartime "Lions" to the Society and tells how Peter flew through Hydrogen Bomb clouds as part of weapons testing on Christmas Island here.... Some additional photographs of Gosport Scouts, Elson Road School.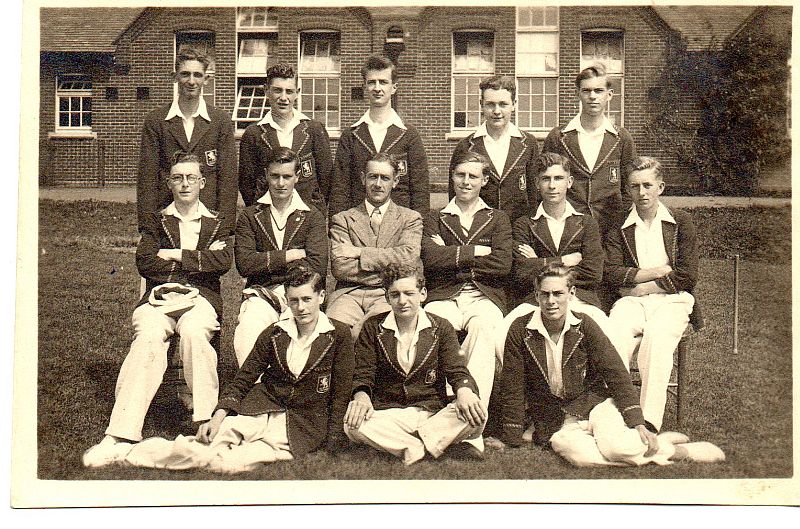 Price's 1st X1 Taken 21 July 1945 Reading l to r:
Back Row: Wilkinson. Gray. Knight. Holt. Grogan Middle Row: Suggate. Young. Mr. Shaw. Cole. Daysh. Smith
Front Row: Nicklees. Ashwell. Betts