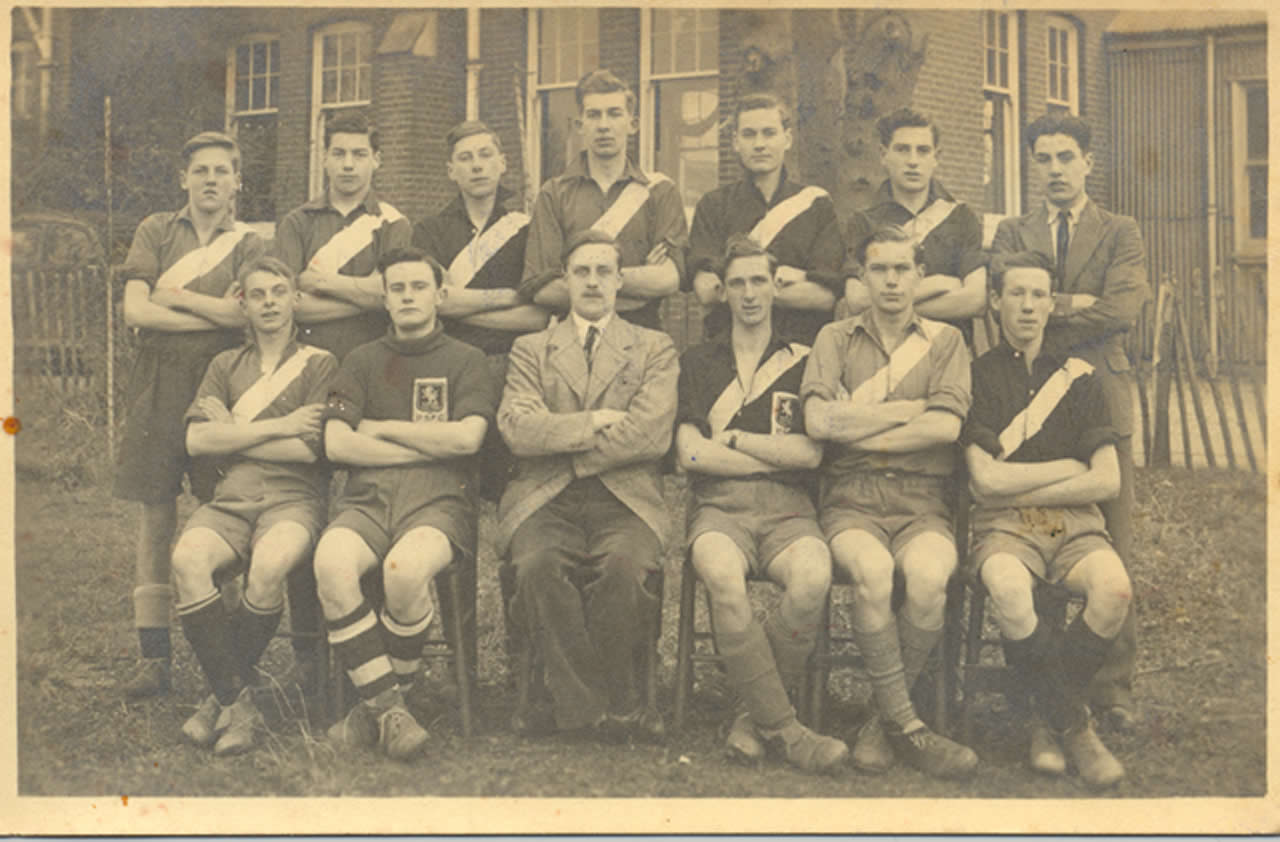 Vic Hughes has supplied a photograph of what we now know as the 1946 Football team - here is an extract from the Lion from December 1946
Ernie Grogan spotted wrote:
I see the 1st XI football group featured under the heading "Recent additions" is labelled as 1948. It should be 1946. I am quite positive about this, because I am in the group as captain during my last year at school, and I can exactly identify all the individuals because I have my own copy of the original, with all the names written on the back.
Back row: Gwilliam, Woodnutt, Hughes, Shelton, Feast, Holt, Hunt
Seated:: Webb, Joint (vice-captain), Tom Hilton, Grogan (Captain), Wilkins, Wilcox
Here is an extract from the Lion for December 1946: