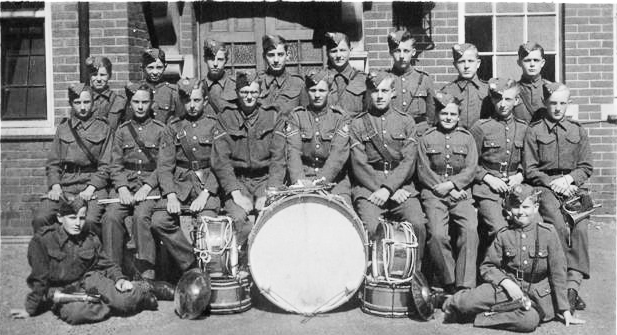 Richard Pook writes:
I thought you already had this one but cannot find it on the website.
The following are believed to be the aspiring musicians!
L to R Back Row: K. Hammond, L. Jarvis, A. Forsyth, J.O.Neville, R. Johnston, C. Stubbington, L. Bauer, J.R.Smailes.
Front Row:D. Harvey, R.H.Pook, E.E.Smith, D. Fuller, J.F.Maffey, S. McKenna, M. Fairhurst, J.R.Hughes, A Bowmaker.
Seated in Front:Left - K.R.Joint Right- J.D. Shepherd