Photos from the AGM
The Society held its Annual General Meeting at Fareham College. This was followed by lunch in Avenue 141, the restaurant at Fareham College.
Former Chairman and Honorary Vice-President, Derek Marlow writes:
The Society of Old Priceans – AGM Lunch 2016
After a thoughtful and thought-provoking AGM , members, partners and guests welcomed the Mayor of Fareham, Councillor Mrs. Connie Hockley and her Consort, Geoff Hockley to join for lunch.  This again was enjoyed at Avenue 141 which is the on-site teaching/dining facility at Fareham College. 
This provides hands-on training for aspiring chefs and other students seekig careers in the hospitality industry.  It's reputation is high both academically and across the local community.  All food is prepared and meals are served by students in training. 
Before an excellent meal, a moment's silence allowed remembrance of departed Old Priceans, Frank Stapley and particularly Michael Croad-Bragwyn, our recently departed long-serving treasurer. 
Our President welcomed all on behalf of The Society and after the usual toasts, members received a short address from Connie Hockley on the progress of her Mayoral year.   A cheque was presented by Chairman Phillip Reynolds to the Mayor, in support of Mayoral Charities.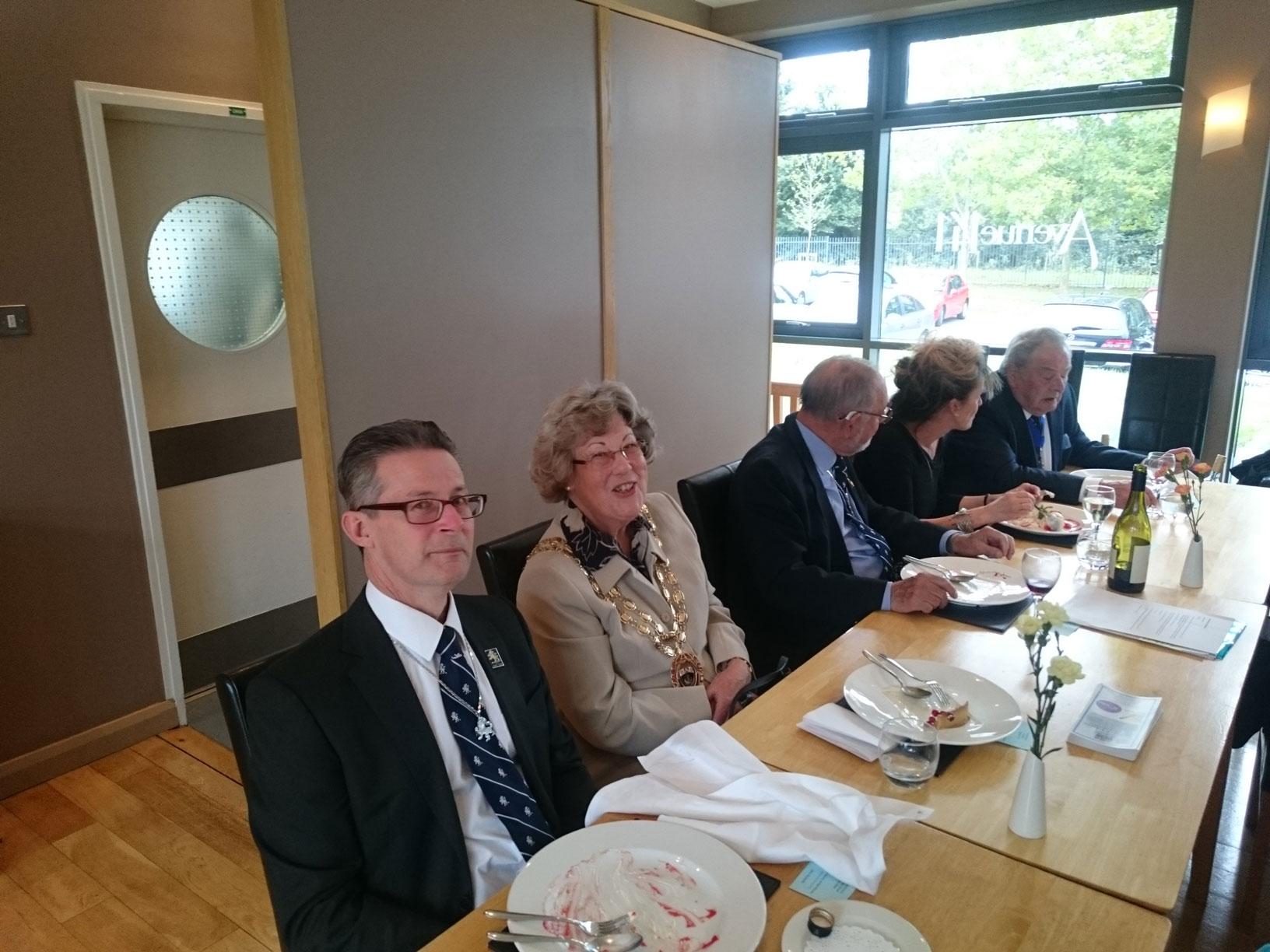 In the foreground, our Chairman, Phillip Reynolds with Mayor of Fareham, Cllr Connie Hockley to his left and President, Patrick Nobes to her left.